27.10.22 – 14 Children arrested for breach of Covid Regulations.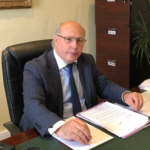 Ian is a Manx Advocate based at Court View Chambers, The practice specialises in Criminal law, Human Rights and Dispute Resolution.
Publications that may interest you…
22.02.23 - Large number of children strip-searched by Police
08.03.23 - 17 Children strip searched per year by IOM Police
08.03.23 - The kitten that got the cream.